Every business should be prepared.
As NOAA notes, hurricanes are not just a coastal hazard; inland flooding is a serious issue that can cause severe damage and is known to be the most common cause of hurricane-related deaths. Hurricanes, flooding, strong winds and resulting power outages can reach far inland and hit businesses that may not have anticipated being affected by the storm. For example, businesses have reported an increasing number of hazardous material and petroleum releases caused by hurricanes; about 3% of these occur in inland states with many more in inland areas of coastal states.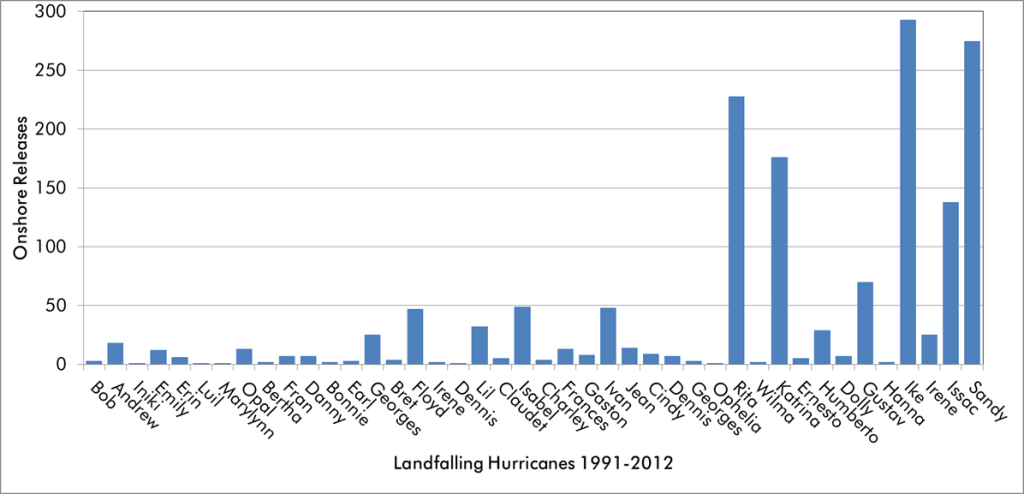 The good news is that it's never been quicker or easier to evaluate your natural hazard risk. There are multiple resources out there that you can use to understand how a hurricane may affect your business:
With so many resources available, the real danger for a causal user is getting overwhelmed and not using any of them. We encourage you to get on one of these easy-to-use websites now and get to know the potential natural hazard risks of your business or other places of interest.
For more on Hurricane Preparedness Week, visit:
http://www.nws.noaa.gov/com/weatherreadynation/news/160404_hurricane_hazards.html
Share This: