Be prepared, not unaware.
Whether you're an established business or just starting out, safety and security is always important. As we're coming into hurricane season, sooner rather than later is the best time to start improving upon, or at least begin to develop, your business's plan for natural disaster preparedness.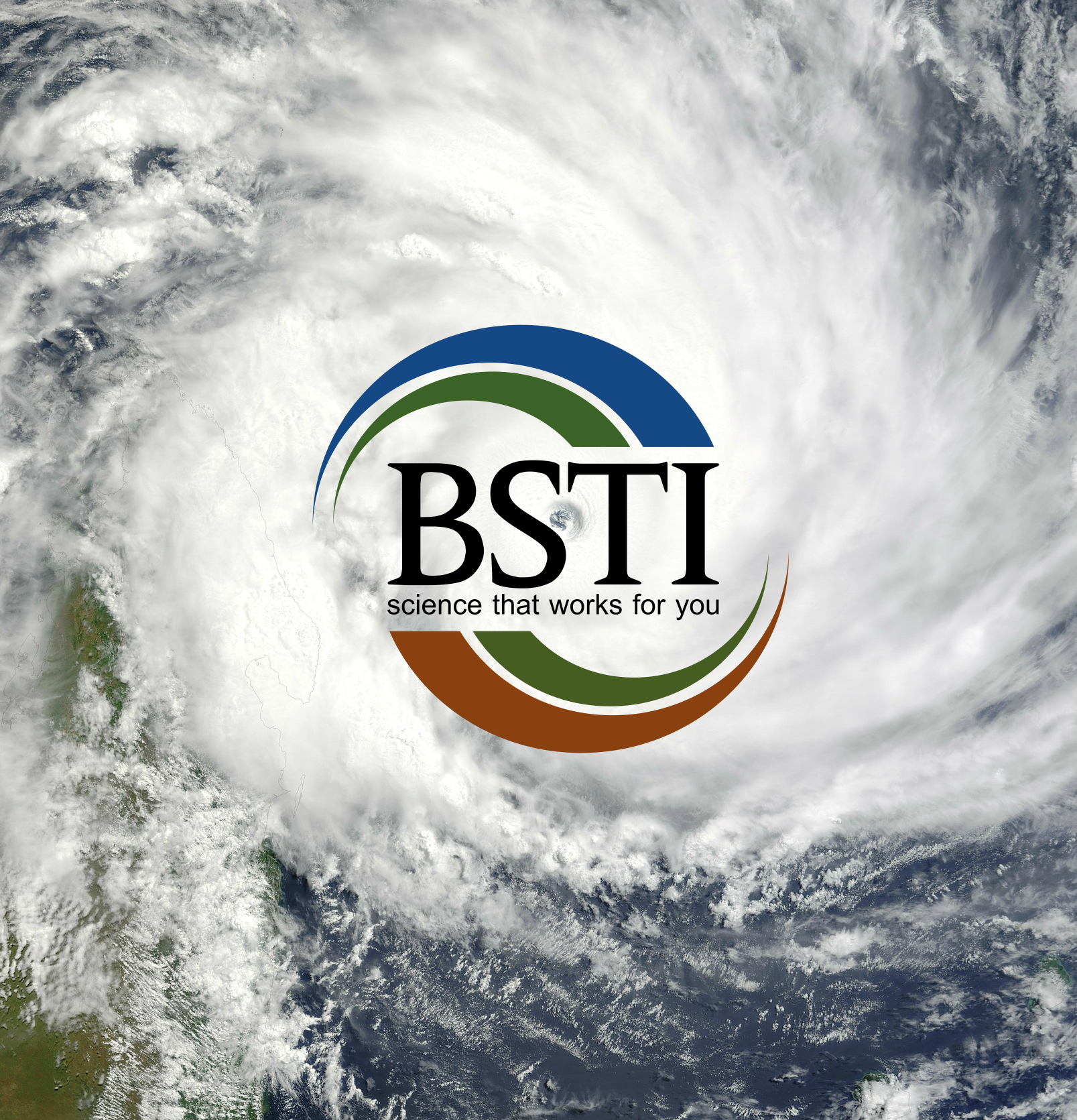 From May 15th to 21st,
BSTI is participating in Hurricane Preparedness Week.
This movement, supported by government groups such as FEMA and NOAA, is an effort to spread information about natural disaster preparedness and how everyone can plan ahead for the season. Although this is an important topic for both individuals and families, we will be focusing on the importance of preparedness for businesses and communities.
Each day, we will share insight on a different hurricane preparedness topic:
May 16th: Develop an Evacuation Plan
May 17th: Secure an Insurance Checkup
May 18th: Assemble Disaster Supplies
May 19th: Strengthen Your Business
May 20th: Identify Your Trusted Sources of Information for a Hurricane Event
May 21st: Complete Your Written Hurricane Plan
For more on Hurricane Preparedness Week see:
http://www.nws.noaa.gov/com/weatherreadynation/hurricane_preparedness.html
Subscribe to get content sent directly to you.
Share This: