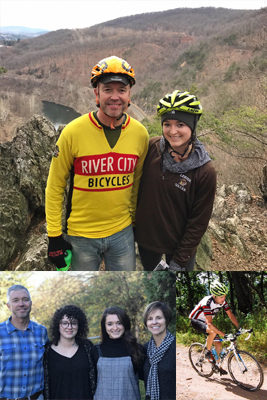 I enjoy thinking of creative ways to produce results
In grade school I was always that kid who had aquariums full of snakes, frogs, lizards and fish. My 8th grade science project was about demonstrating the territorial behavior of African Cichlids. I would have gone into science if I had not discovered art, design and photography in high school.
I have always been into the outdoors. I ran cross country and track at Kutztown University where I graduated with a degree in communication design.
After several positions with increasing responsibility in the graphic design field, I transitioned into digital marketing.
My professional passion is being a primary marketing person at a small company where I can use my skills in digital marketing to produce results, reports, and sales leads for new business development, and use my writing, photography, and design skills on a regular basis.
When I am not at work I enjoy cycling of all varieties and having a craft beer with my friends and family.