Contact Information
3157 Limestone Road
Cochranville, PA 19330
610-593-5500

Email

LinkedIn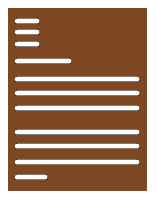 Qualifications
Good business and a healthy environment are complementary.
I grew up in small Vermont town surrounded by farms, forests, mountains, streams, and lakes. Childhood vacations or weekend activities often involved camping, hiking, or canoeing. I attended Lafayette College where I discovered an interest in geology. Learning about natural processes and fieldwork complemented my interests in the outdoors. In 2002, I graduated with a Bachelor of Science in Geology and began my career in environmental consulting.
As an environmental consultant, I have over 17 years of diverse experience conducting or managing many types of sites, contaminants, and environmental practices, including due diligence by ASTM E1527, investigation and remediation of soil, groundwater, and vapor intrusion, tank closure, petroleum and chlorinated plumes, bedrock investigations, MGP sites, brownfields, and more. My geology training and work experience gives me a strong scientific/technical background while still allowing me to see the big picture, which helps me find cost-effective solutions to environmental problems of all sizes. I am a New Jersey Licensed Site Remediation Professional and am very experienced with projects regulated by the New Jersey Site Remediation Program. I have completed many projects large and small from the initial release, preliminary assessment, site and remedial investigation, remedial action, and closure. I also have experience with the Pennsylvania Act II Land Recycling Program and am a Pennsylvania Professional Geologist.
I live in Bucks County, Pennsylvania with my lovely wife, two dogs, and two cats. In my spare time you'll find me doing projects around my house, exercising, or going out with friends in Doylestown. My wife and I enjoy hiking and traveling, particularly to National Parks in the US and Canada. I enjoy canoeing and have done many canoe camping trips to the Adirondacks. I also play ultimate frisbee with local pick-up groups and volunteer for the Penn State Master Watershed Stewards of Bucks County.